Celia Hay
Celia Hay's fascination of flavoursome food, international cuisines, fine wine and the art of hospitality led her to establish Hay's Restaurant in 1994 and the New Zealand School of Food and Wine in 1995 in Christchurch, New Zealand. Using certified organic lamb, sourced from her family farm, Inveralloch in Pigeon Bay, Banks Peninsula, Celia was able to carve out a unique dining experience at Hay's Restaurant. Under Celia's guidance Hay's developed an extensive winelist, featuring over 200 premium new Zealand wines and achieved Wine Spectator Award of Excellence from 2005 - 2009.
Both businesses flourished and Celia went on to establish the Duvauchelle Store and Café located in Akaroa Harbour and Celia's Pies, a concept for healthy pies featuring the organic Pigeon Bay lamb and lower fat pastry. On February 22, 2011 a series of devastating earthquakes struck Christchurch forcing the closure of Hay's Restaurant and the relocation of the New Zealand School of Food and Wine to Auckland.
Celia is a qualified chef and holds the WSET (London) Diploma of Wine. She has a Bachelor of Arts in History, Master of Education (Distinction) and MBA Master of Business Administration from the University of Canterbury. In 2016 Celia gained the French Wine Scholar credential and is certified by the Society of Wine Educators.
Drawing on Celia's wealth of experience as a chef and restaurateur she has been able to develop a range of comprehensive New Zealand Qualifications Authority programmes and short courses to reflect the growing skills needed by successful hospitality businesses. These courses are enjoyed by people who wish to pursue a career in food and beverage as well as food and wine lovers who are curious and just want to learn more.
Celia's book, How to Grow your Hospitality Business: a guide for owners and managers provides invaluable advice to hospitality students and people wishing to establish their own café, restaurant or catering business. The 3rd edition was published in 2017.
In 2014, Celia published The New Zealand Wine Guide which was awarded the Gourmand World Book Awards Best in the World for Wine and Tourism. This is approved as the textbook NZQA wine unit standards. Celia completed the second edition of this book in 2020. It is the text book of the new Certificate in New Zealand Wine NZQA approved Micro-Credential. Click here to read more.
Celia is founding chair - president of the New Zealand Sommeliers and Wine Professionals Association and a member of Foodwriters New Zealand.
Celia sits on the board of Heart of the City, Auckland City's Business Association and has been involved in the development of Auckland's Food and Beverage strategy and Auckland's international education strategy. From 2020/21 Celia was appointed to the Interim Workforce Development Council (WDC) for Services.
In 2022, Celia was awarded the Sir George Fistonich medal for services to Wine Education in New Zealand.
Celia has three children, Oliver, Daniel and Alice and regularly travels south to Inveralloch, the family farm in Pigeon Bay and the home of the Hay Family since 1843.
You can view a selection of Celia's recipes from her column in the New Zealand Herald's bite.co.nz.
Celia's Facebook and Twitter: @celia_hay
Celia's Instagram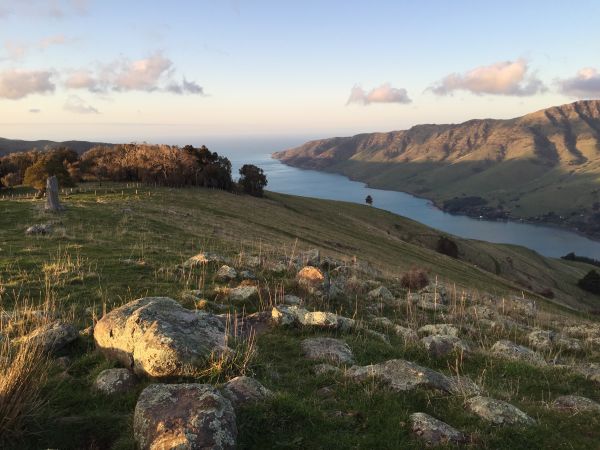 Inveralloch, Pigeon Bay, Banks Peninsula Canterbury