Diploma in Cookery & Kitchen Management, Level 5 (2 Years)
Full Time

Two years

13 February 2024

NZ$15,350

NZQA Credits
This programme starts with building a foundation in cookery and then moving on to gaining specialist skills like menu planning and costing. In the second year, build on refining number of skills and advanced techniques like Garde Manger, Operations Management and A la carte cookery which can lead you to more senior positions and management.
INTRODUCTION
This programme will begin with building on your foundation to work in a professional kitchen, you will then concentrate on the principles of French cuisine and a thorough grounding in culinary arts. Speed, accuracy and consistency are characteristics that you will develop and as your confidence grows, you learn to correct your mistakes, adjust seasoning and enjoy experimenting with flavours. Each week has a specific theme, starting with knife training and moving onto stock making, soups and classic sauces.

During the second year, you will focus on ingredients and understand advanced cookery techniques. Human Resources and kitchen management will also form an important part of skill development.
COURSE CONTENT
YEAR ONE - SEMESTER ONE
Food Safety and Food Control Plans
You will learn about food safety in a commercial kitchen and complete unit standards-based certification.
Foundation Cookery and Baking
We provide an education drawing on the French culinary tradition which provides a foundation for many other cuisines. You will start with essential knife skills and move on to building essential cookery techniques.

Baking is an important element with tutorials on pastries, cakes, tarts and sponges.
Example dishes:
Braised onion tart with mesclun salad
Seared beef sirloin with parsley butter
Gazpacho with garlic croutons
Eggs Benedict with crispy bacon
Chocolate fudge cake with classic icing
Pan-seared snapper with roast red pepper salsa
Fragrant chicken salad with lemon grass and ginger
YEAR ONE - SEMESTER TWO
Specialist Workshops
In a series of workshops, you will learn classic bread making recipes including sourdough, ciabatta and brioche. In the Mediterranean workshop, you will learn how to make your own tortellini. You will design and cost out your own mediterranean inspired menu and then invite a friend to join you for a three course luncheon. A sensory evaluation workshop will help you understand how to taste better and learn to identify important flavours. Other sessions include ice creams, sorbets, custards and meringues. Butchery skills like boning and filleting of beef, lamb, chicken and fish are also covered.
Introduction to Menu Planning, Costing and Nutrition
Menu planning and costing helps you develop an awareness of food costs while learning how to create a well-balanced innovative menu. During the programme, you will be the caterer and work individually to design menus for specific occasions and within a set budget. In the Nutrition module, you will learn the basics of healthy, nutritious food.
Introduction to Wine and WSET Level 1 Award in Wines
In this module, you will learn the basics of wine tasting and key international grape varieties. You will experience an excellent wine and food pairing event.
YEAR TWO – SEMESTER THREE
Grade Manger (Cookery)
The focus is on the specialities of the cold kitchen including vegetable and vegetarian fare, eggs, pâtés, terrines and specialist techniques such as curing and smoking.
Operations Management
This module focuses on the procedure and compliance requirements of the food control plan and food purchasing, supply chain management, maintenance and workflow planning. It also includes cost control, profitability and introduction to accounting.
Human Resources Management
Learn about the legal and operational considerations which underpin employment law in New Zealand; rosters, training, recruitment, performance management and professional development. This includes practical experience planning, delivering and leading onsite events.
YEAR TWO – SEMESTER FOUR
A la Carte Cookery
Learn advanced cookery techniques in a range of meat, poultry and seafood dishes, incorporating presentation and the principles of good seasoning while maintaining good organisation and time management skills.
Menu Design (Advanced)
In this module, you will combine all the skills with a theoretical understanding to develop, design, cost and prepare a bistro menu.
Regional Cuisine and Culture
Research and discover your chosen international cuisine and present your findings on their culinary traditions, culture, innovation and influences of change. Using your research, prepare and cook a selection of these dishes.
ASSESSMENTS
Practical assessments occur throughout the programme enabling you to build and improve your skills. From semester two, assessments are based on a series of three course menus prepared and presented within a set time frame.
WORK PLACEMENT
During the programme, you will have two weeks work placement during semester one and a further two weeks in semester two (150 hours). This gives you invaluable hands-on experience in some of Auckland's premier cafe's, restaurants and hotels. During this time you will gain real-life insights into working as a front of house in a restaurant and café. Many students are offered full-time work at these businesses following their work experience module.
CAREER OPPORTUNITIES
Graduates will be able to work in all fields of culinary arts within the hospitality and tourism sector. This may be for cafes, restaurants, resorts, lodges, cruise liners, luxury yachts as well as setting up your own business.
GRADUATE PLACEMENT SERVICE
All graduates have access to the NZSFW Placement Service when it is time to seek employment. This service is also available for industry placements during your studies.
INTERNATIONAL STUDENT WORK RIGHTS
This course allows International students to work 20 hours per week.
Page Updated: 19 Oct 2023
Our success stories
HAN SEN
Former NZSFW Diploma in Cookery Student Han Sen talks about his two year long culinary journey at NZSFW and future goals.
Read More
NIKESH SIVAN
Nikesh comes from Fiji and his previous career was as a graphic designer but it was always his dream to become a chef.
Read More
Frequently Asked Questions
How many students in the class?

NZSFW has a maximum of 16 students per class.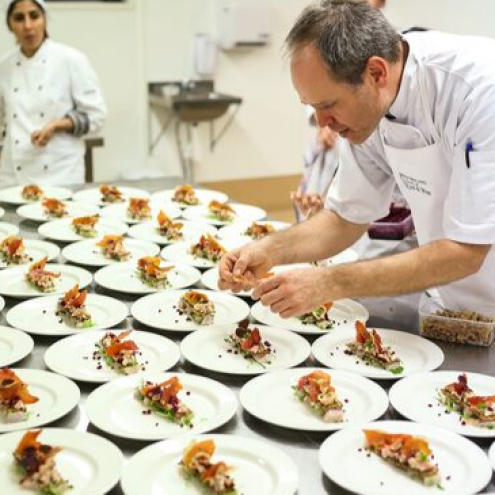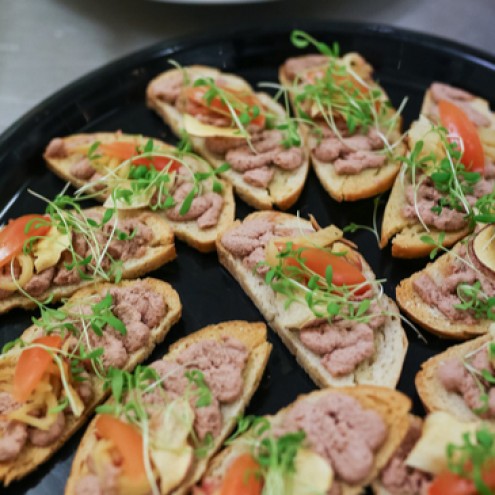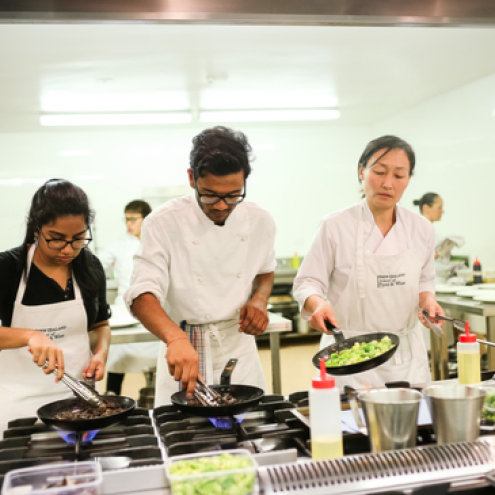 PROGRAMME START DATES
Course Dates
Semester One & Two: Cookery Advanced (36 Weeks)
Semester Three & Four: NZ Diploma in Cookery, Level 5 (36 weeks)
COURSE SCHEDULE
YEAR ONE - SEMESTER ONE & TWO
4 days per week
6 hours per day
YEAR TWO - SEMESTER THREE & FOUR
Mondays, 9:00 am - 5:30 pm
Tuesdays, 9:00 am - 5:30 pm
Wednesdays, 9:00 am - 12:00 pm
Work placement: 150 hours