Certificate in Digital Technology Tools for Hospitality Business (Micro-Credential)
5 Days

NZ$275

Every 2 Months

Online or On Campus

Micro-credential
The Certificate in Digital Technology (Introduction) Micro-Credential provides an introduction to computers, file management, spreadsheets, documents, internet and cyber security principles. This programme starts builds general knowledge of key computer literacy skills through a series of practical workshops.
Course Content
This micro-credential offers learners the opportunity to learn computer skills used in a business environment.
It provides an overview of key computer skills and techniques used for business administration and provides practical training to build confidence to apply these tools. It offers insights into techniques used for management reports and analysis and the ability to format reports in a professional manner. The practical components and assessments reflect common issues in hospitality management including:
Food costing
Inventory
Stock control
Roster and time management
This micro-credential provides important skills for people who wish to establish their own business and for others managing and working in cafés, restaurants, bars, hotels, clubs and fast service restaurants.

Benefits to Businesses
Training in this area will lead to increased productivity as people are able to use computers more effectively to run a business. Learners will be able to create their own files to manage and interpret business data. Knowledge of file management, internet and cyber security principles will help business ensure their data is secure and stored in a logical way and facilitate business compliance.
ONLINE INTERACTIVE OPTION
NZSFW offers this course as an Online Interactive course as well as in person:
Online Interactive: Join a live meeting that is not pre-recorded. This give you the opportunity to ask specific questions.

Theory is presented via Google Meet from 9am - 2:30pm (includes morning tea and lunch breaks)
Workbook and course material: This is emailed to you 1 day before the online class starts.
Assessment: Online assessments are emailed to you and these are explained during theory sessions.
Required Technology: Please review the requirements section below.

In-Person: Join a real class at our premesis in the Viaduct, Auckland.

Theory: presented at our premesis in the Viaduct, Auckland.
Workbook and course material: We will provide a printed copy on your arrival.
Assessment: Online assessments are emailed to you and these are explained during theory sessions.
Please ensure you select the delivery method when you register.
PATHWAYS TO FURTHER STUDY
At the conclusion of this course, learners will be able to format and prepare documents and spreadsheets suitable for business use in New Zealand. They will develop confidence in applying these skills and interpreting the data presented.
Graduates may continue their study by enrolling in additional Business & Technology Micro-Credentials or enrol in higher level NZQA Cookery, Hospitality and Wine qualifications.
Page Updated: 18 Jan 2023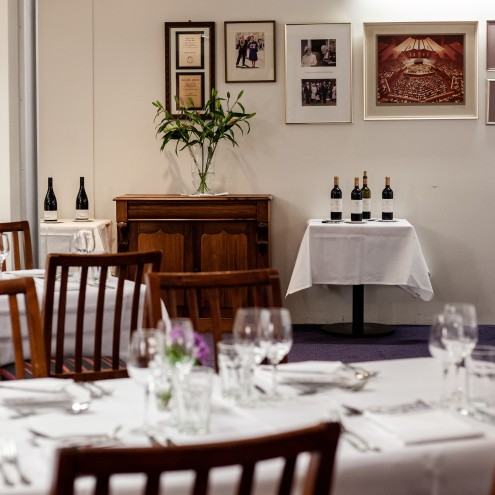 Session Dates
10 Evenings: Tuesday & Wednesday, 6pm - 8:30pm (Online Only)
Enrolment
Click on the date above and this will redirect you to the enrolment form, where you can pay online.
Registration Deadline
Registrations close 7 days before the course starts. Late registrations may be available, please enrol and contact us regarding any late registrations.
Course Fees
See below for fees & entry criteria