Certificate in Cookery & Bakery, Foundation Level 3
Full Time

18 or 22 Weeks

20 February 2024

NZ$4,220

NZQA Credits
Learn the skills to begin your culinary journey and as a baker or chef and gain confidence in a professional kitchen.
Learn the foundation skills and gain confidence in the kitchen to begin your professional culinary journey as a baker or chef.
The Foundation Certificate in Cookery & Bakery, where you begin your culinary career and gain confidence in a professional kitchen.
COURSE CONTENT
Baking & Culinary Arts
A well-rounded introduction to fundamental cooking and baking techniques, help you learn to master a series of inspired classic dishes.
Building this important foundation knowledge of the French Culinary tradition unlocks a deeper understanding of cookery that can then be applied to many other styles of baking and cooking. Fresh, high quality local ingredients are the basis of what we prepare every day.
Example dishes:
Quiche Lorraine with shortcrust pastry, bacon and mesclun salad
Briased onion tart with mesclun salad
Choux puff with chocolate ganache and crème patissiere
Pan-seared snapper with roast red pepper salsa
Seared beef sirloin with parsley butter
Eggs Benedict with crispy bacon on English muffins
From shortbread to Chocolate brownie
From classic sponge with Chantilly cream to Orange Cake with lemon cream
Food Safety Training
You will learn about food safety in a commercial kitchen and complete unit standards-based certification.
Knife Skills
You will learn essential knife skills to ensure safe and efficient equipment use, providing training you will use for the duration of your career.
CAREER OPPORTUNITIES
Graduates will be able to work as junior chefs in cafés, restaurants, bars, clubs resorts and hotels.
PATHWAYS TO FURTHER STUDY
We recommend that students complete the second semester and gain the level 4 Certificate in Cookery Advanced (Level 4). Students can then go on to complete more specialised level 5 diploma programmes including the NZ Diploma in Cookery (Level 5).
Page Updated: 08 Nov 2023
Our success stories
LUCIE EVANS
Lucie is originally from the United Kingdom and was travelling in New Zealand about two years and has completed her Advanced Cookery program.
Read More
PHOENIX DOBSON
Former NZSFW Cookery Student Phoenix shares his passion for food, and how his study is shaping his restaurant career.
Read More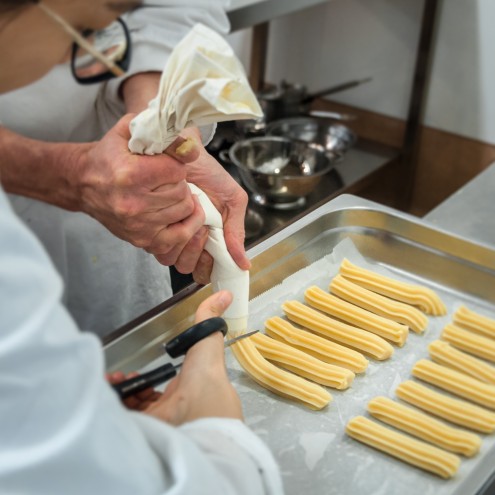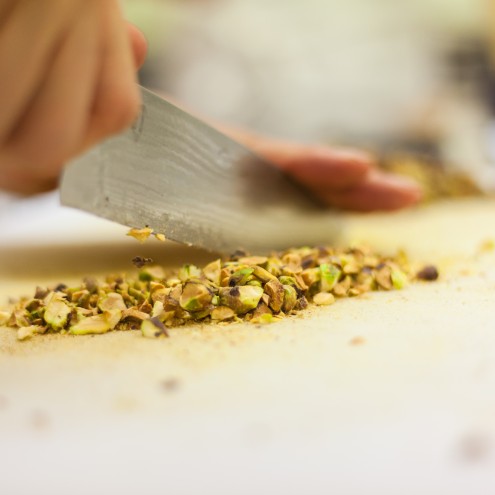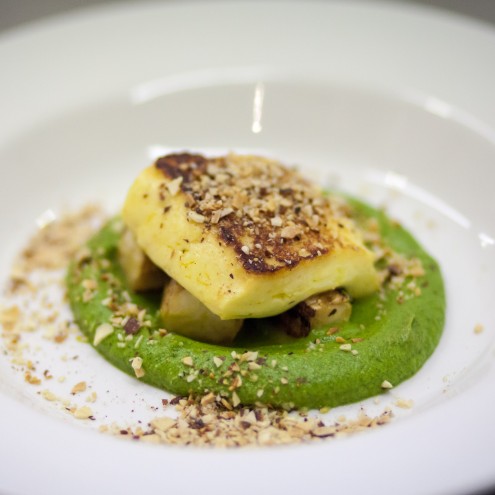 PROGRAMME START DATES
February Evening Stream 2024
20 February - 6 August 2024 (22 Weeks)
Tuesday - Thursday: 4pm - 9pm
April Holiday: 13 April - 28 April 2024
July Holiday: 6 July - 21 July 2024
Domestic students only.
International students may enrol in the Certificate in Cookery Advanced, Level 4.
February Day Stream 2024
Applications Closed. Evening Stream Available
13 February 2024 - 14 June 2024 (18 Weeks)
Tuesday - Friday, 8am - 2pm (4 days per week)
June 2024
11 June 2024 - 4 October 2024 (18 Weeks)
Tuesday - Friday, 8am - 2pm (4 days per week)
October Weekend Stream 2024
1 October 2024 - 16 February 2025 (18 Weeks)

Christmas Holiday: 21 December 2024 - 5 January 2025

Friday: 10am - 4pm;
Saturday, Sunday: 9am - 5pm