French Wine Scholar
5 Days

NZ$1,175

On Campus
Everything you need to become fully versed in the world of French wines.with some history, geology, topography and climate on the wine in the glass. Taste a wide variety of matching wines.
Introduction
The Programme Includes everything you need to become fully Versed in the world of French Wines.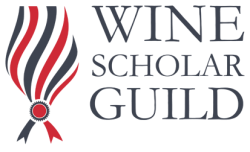 Our sessions are classroom based with presentations, discussions and tasting of wines of each region - from Bourgogne and Bordeaux to Jura and Savoie.
The 280-page full-colour French Wine Scholar study manual
1-year access to the French Wine Scholar online study program for class prep and review
Registration for the French Wine Scholar Exam
CERTIFICATION EXAM
The French Wine Scholar (FWS) credential will be conferred to those individuals who achieve a score of 75 or higher on a 100-question multiple-choice test. Candidates scoring 85-90 pass with Honors. Candidates scoring 91-100 pass with Highest Honors.
ONLINE STUDY PROGRAMME
To complement the manual and classroom experience, there are 20 multimedia E-learning modules with full audio narration plus a comprehensive series of webinars on regional wine styles with suggested wine list, review quizzes for self-evaluation, instructor Q&A forum for personal assistance and downloadable maps.
DETAILED CURRICULUM
The French Wine Scholar program presents each French wine region as an integrated whole by explaining the impact of history, the significance of geological events, the importance of topographical markers and the influence of climatic factors on the wine the glass.
Page Updated: 18 Apr 2023
Qualifications Gained
French Wine Scholar Certification
Course Requirements
English Requirements: NCEA Level 3, IELTS 7 or Advanced (C1) level or higher
Enrolled or Completed - WSET Level 3 Award in Wines
Session Dates
9am - 4pm
Enrolment
Click on the date above and this will redirect you to the enrolment form, where you can pay online.
Registration Deadline
Registrations close 20 days before the course starts. Late registrations may be available, please enrol and contact us regarding any late registrations.
Course Fees