Certificate in Professional Wine Knowledge, Level 5
Full Time

14 Weekends or 16 Weeks Full Time

3 October 2022

From NZ$3,850

NZQA Credits
Complete WSET® Award in Wine Levels 2 & 3 in a single qualification. Develop your palate as well as your theoretical knowledge with extensive wine tasting and discussion throughout the course.
INTRODUCTION

New opportunities for careers in wine have recently become available, reflecting global interest and demand for fine wines.
The New Zealand School of Food & Wine is the only WSET® authorised provider in New Zealand offering a 16 week classroom based teaching programme. This intensive course offers hospitality professionals or wine enthusiasts both an NZQA Accredited Level 5 Qualification alongside the internationally recognised WSET qualifications. A part time study option is also availabe.
PURPOSE
This qualification provides the winery, retail, hospitality, hotel, and tourism sectors with individuals who are able to apply knowledge of international wine, spirits and alcoholic beverages, and their markets, to work in customer services, sales, or leadership roles. This programme forms the first semester of the Diploma in Professional Wine Knowledge (Sommelier), Level 6.
COURSE CONTENT
Module 1
The business of Hospitality, Hotels, Wineries and Food and Wine Tourism
Through a series of wine and beverage tastings, you will learn how wine and food tourism experiences underpin the success of many wine regions around the world. We will also look at the market conditions required to build successful food and wine destinations that offer high quality customer experiences through the distinctive wines they produce.
Module 2


New Zealand wine styles, Regions, Innovation and Influential producers
This module introduces the grape varieties that have established New Zealand's reputation as a country producing distinctive, quality wines. We will look at prominent wineries and winemakers who continue to enhance brand values and stories behind their international success. Module includes:
Module 3
Customer service, Sales, Bartending and Sommelier skills
The key to enhancing the customer experience is to develop communication skills that demonstrate a comprehensive understanding of wine, spirits, cocktails and other beverages as well as confidence in customer service. This module looks at the practical skills required to advise, sell and serve wine and other beverages. It includes a food and wine pairing workshop and participation in organizing and running a wine tasting event.
Module 4
International wine styles, Grape varieties, Wine production and their regions
Around the world, styles of wine are influenced by the climate and conditions of regions and the grape varieties that are grown. Through a series of tastings, this module explores important international grape varieties that dominate European and New World wine regions. We look at viticulture and the wine making process for white, red, sparkling wine and sweet wines. Module includes:
Optional: French Wine Scholar
Students wishing to complete the French Wine Scholar qualification my signup for this exam for an additional fee of NZ$750.
Module 5


Spirits, Liqueurs, Fortified Wines, Cocktails & Bartending
In this module we will taste and evaluate principal spirits and liqueurs styles and develop an understanding of the major international brands. Included are practical sessions that explain how to set up a bar for service and make classic and premium cocktails.Module includes:
CAREER OPPORTUNITIES
Graduates will be able to work as a wine and spirit professional in all fields of the hospitality, service and wine industries. This may be in your own business, or in wine retail outlets, wineries, wine companies, resorts, lodges, cruise liners, luxury yachts, restaurants or cafés - there are many opportunities to explore once you graduate.
To ensure you receive all of the training required to operate within the hospitality industry you will also receive your Food Safety and Licence Controller qualifications.
PATHWAYS TO FURTHER STUDY
Graduates can go on to study:
This programme is approved by the New Zealand Qualifications Authority under section 439 of the Education and Training Act 2020, and New Zealand School of Food and Wine Limited is accredited to provide it under section 441 of the Education and Training Act.
Page Updated: 02 Jun 2022
Our success stories
BENJI SMITH
Former NZSFW Certificate in Professional Wine Student Benji talks about his career and why he chose to study wine
Read More
TORI HAYSOM
What unites a love of science, food and people? Studying and forging a career in wine. Tori explains her journey. 'The New Zealand School of Food and Wine really helped me...
Read More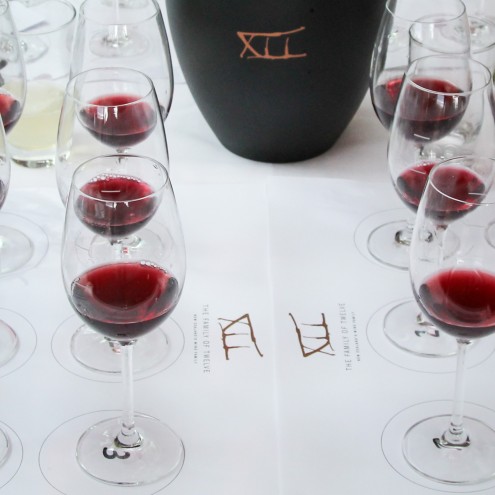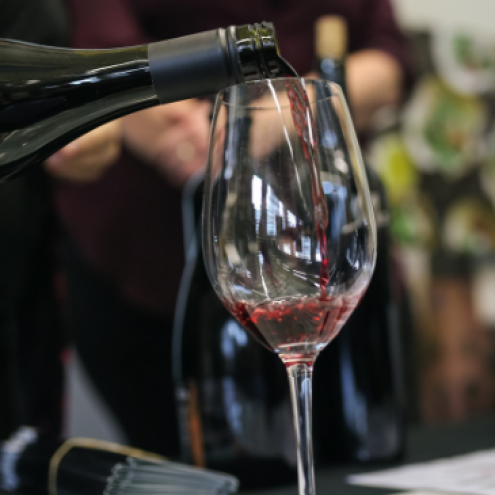 Full TIME COURSE INFORMATION
Programme Schedule
16 Weeks Full Time
Monday - Thursday (4 days per week)
9am - 2:30pm
Programme Start Dates
3 October 2022 - 2 February 2023
(includes 2 week break for Christmas)
13 February 2023 - 2 June 2023
PART TIME COURSE INFORMATION
Programme Schedule
14 Weekends Part Time
Saturday - Sunday
9am - 4pm
Programme Start Dates
SEPT 2022
20 September 2022 - 12 February 2023
Custom study options available. Please contact us to discuss