Certificate in Cookery, Advanced Level 4
Full Time

36 Weeks

13 February 2024

NZ$8,730

NZQA Credits
Continue your studies in the culinary arts after completing the 18 week long course, Certificate in Cookery, Foundation. Gain the specialist skills you need to start an exciting career in the culinary arts and graduate with industry recognised and respected qualifications in this 36 week long advanced course.
INTRODUCTION
The Advanced Certificate in Cookery consists of two semesters. Semester One covers the Certificate in Cookery, Foundation and Semester Two builds on these foundation skills. Speed, accuracy and consistency are characteristics that you will develop. As your confidence grows you learn to correct mistakes, adjust seasoning and enjoy experimenting with flavours.
COURSE CONTENT
Following on from what you've learnt in the Foundation course you will learn a variety of specialist culinary and kitchen management subject areas.
Weekly Specialist Workshops
Artisan Breads
Mediterranean
Pates & Terrines
Chocolate workshop
Culinary Techniques
As the programme progresses you will focus on preparing three-course menus.
These include
Quiche Lorraine with mesclun salad
Rack of lamb
Confit of duck leg, pommes Anna
Paella with shellfish
Beef Wellington with Sauce Bernaise
Pacific oysters with tomato and chilli salsa
Tarakihi en papillote with Sauce Supreme
Raspberry and chocolate macaroons
Menu Planning & Costing
This module starts with an introduction to commercial kitchen setup. Menu planning and costing helps you develop an awareness of food costs while learning how to create a well-balanced menu. During the programme you will work individually to design menus for specific occasions and within a set budget. This helps your understanding of the skills required to succeed in a hospitality and culinary environment while further developing your general knowledge of cookery.
Wine
Explore the concept of food & wine matching and an introduction to the world of wine, completing the Certificate in New Zealand Wine Micro-credential.
Work Placement
During the programme, you will have four weeks work placement at the end of Semester two. This gives you invaluable hands-on experience in some of Auckland's premier cafés and restaurants. During this time you will gain real-life insights into working as a junior chef in a restaurant and café. Many students are offered full-time work at these businesses following their work experience module.
CAREER OPPORTUNITIES
Graduates will be able to work as junior chefs in cafés, restaurants, catering, bars, clubs resorts and hotels. Due to the highly practical nature of this course, NZSFW graduates are attractive to prospective employees.
PATHWAYS TO FURTHER STUDY
Page Updated: 18 Oct 2023
Frequently Asked Questions
How many students in the class?

NZSFW has a maximum of 16 students per class.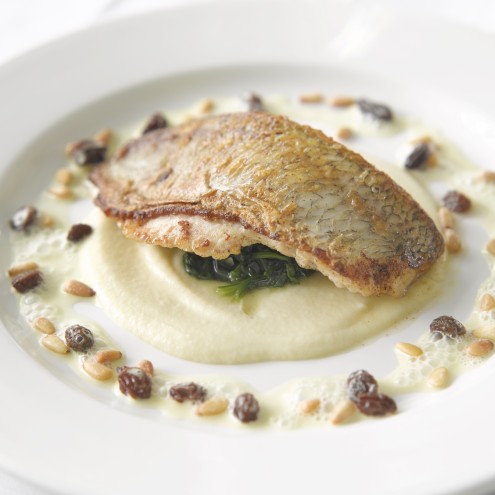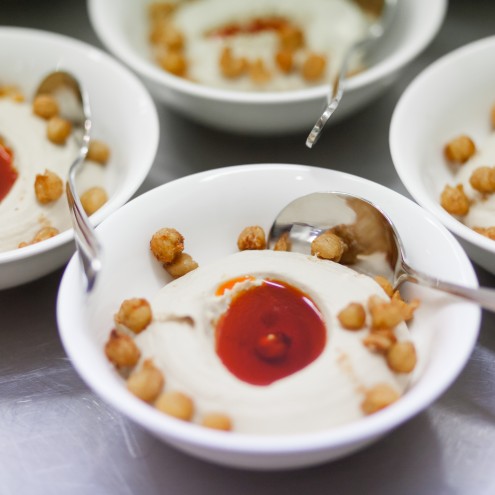 PROGRAMME START DATES
February 2024
Applications Open: Course nearly full
Cookery Level 3 Evening Stream Available.
Semester One:

13 February 2024 - 14 June 2024

One week break
Semester Two: 24 June 2024 - 25 October 2024
June 2024
Semester One: 1

1 June 2024 - 4 October 2024

One week break
Semester Two: 14 October 2024 - 28 February 2025

Christmas Holiday: 21 December 2024 - 5 January 2025
October 2024
Semester One: 1

October 2024 - 30 January 2025

Christmas Holiday: 21 December 2024 - 5 January 2025

One week break
Semester Two: 10 February 2025 - 13 June 2025
COURSE SCHEDULE
Semester One: Tuesday - Friday, 8am - 2pm

(4 days per week)

Semester Two: Monday: 8am - 2pm;
Tuesday - Thursday: 10am - 4pm

(4 days per week)

Hours may vary for events and specialist workshops.
Work placement: 80 hours
Short Cookery Micro-Credentials
NZSFW offers a range of professional Cookery Micro-Credentials that run over 20 sessions. For more information, please view: