Setting up your Food Business at Home
1 Day

NZ$145

Online or On Campus
People go into business for a variety of reasons, some for self-employment while others are motivated by the challenge of being their own boss.
DO YOU HAVE A DREAM TO OPEN YOUR OWN FOOD BUSINESS?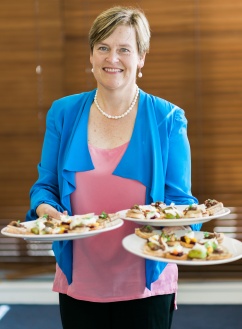 People go into business for a variety of reasons. Some want to provide employment for themselves, while others are motivated by the challenge of being their own boss. The hospitality industry is an attractive investment as it can have comparatively low start-up costs. It is also enticing because eating and drinking is something that we do every day and therefore it makes everyone an expert!
What makes a good host?
People are attracted to hospitality because of the concept of host. Being a host fulfils something innately human in all of us.
I am a good host, I like to entertain…
I take pleasure in cooking for others…
I enjoy the whole experience, the cooking, the conviviality, the shared table…
Being a good host is about the willingness to share. Understanding this urge within yourself can be a great motivational force. For many in this industry, this is the key reason why they are here.
It is something simple and curious to get pleasure from making other people happy. And when people are genuinely appreciative of your efforts, it's extremely satisfying and spurs you on to do it again and again. You feel an enormous sense of satisfaction when your customers compliment you on your efforts.
Some essential characteristics
A genuine desire to make people feel welcome
Being good company with a generous and giving nature
Relentless attention to detail.
Being knowledgeable, curious and enthusiastic about your product
A willingness to anticipate customers' needs
To succeed as a host it is important to understand the things your customers value in the hospitality business. The experience is not just about consuming food or wine. Above all people want to feel welcome and the role of the host is to ensure that this happens.
Course Outline
This course looks at how to turn your dream into reality and understand better, how to work methodically through the requirements.
We look at key information regarding the setup of a kitchen in your home.
Starting with important information from Auckland Council, or your local council and working through the approval process.
We will talk about
Food control plans
Farmer's markets, night markets
Small activations
Pop-ups
Page Updated: 02 Aug 2022
Session Dates
9:00am - 2:30pm
Enrolment
Click on the date above and this will redirect you to the enrolment form, where you can pay online.
Course Fees